Silver Salmon can be aggressive topwater feeders if you can keep their attention.

By Lee Kuepper
Found throughout nearly the entire state of Alaska, Silver Salmon (also called Coho Salmon) are hard fighting, eager biting, and acrobatic - making them a very popular sport fish among fly anglers. Not to mention, Silvers in some parts of Alaska push up to around the 20lb mark! And, Coho are generally "fly-friendly". Now, I am not saying that they are always easy and eager biters, but quite often chasing silvers with a fly is just as productive as fishing them with conventional gear. My final pitch for Silver Salmon is that you can coax them to take a top-water fly, and any species that can be caught on the surface will always get the nod from me.
Locations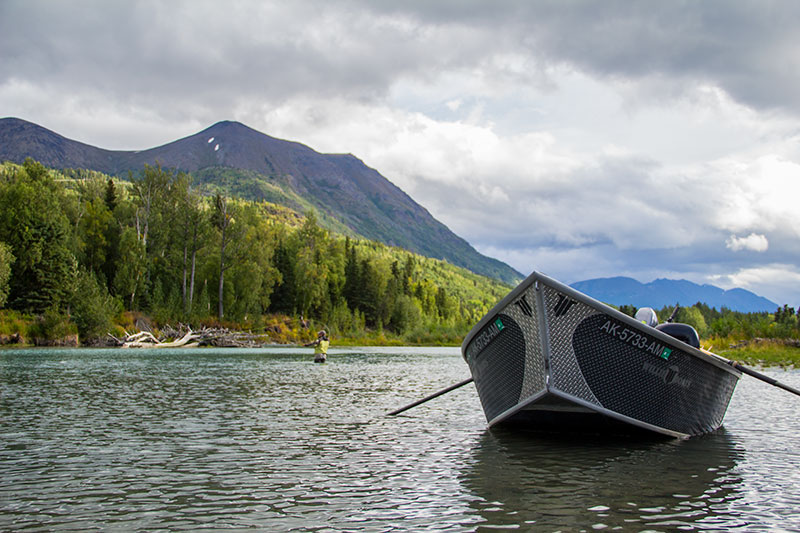 From the coastal rainforests of Southeast Alaska, to the waters of Western Alaska, and everywhere in between, the demeanor of the Coho (Silver) Salmon are always the same. They will always choose the path of least resistance, and if they can lazily mill around in "froggy" water, they will. With that in mind, you would be well advised to leave the heavy currents and fast riffles to those not in-the-know.
Now, there is an exception to this general rule in the tide-water areas. When fish are fresh from the ocean they will often enter in massive, sprawling waves that coincide with the incoming tide. As soon as they hit non-tidal water though, they take on the lazy-boy mentality and begin looking for couch water. Weedy sloughs, inside river bends, behind islands, or any other breaks in the main current will usually provide some spectacular Silver Salmon fishing.