Need a place to start? Send us an email!

No video selected.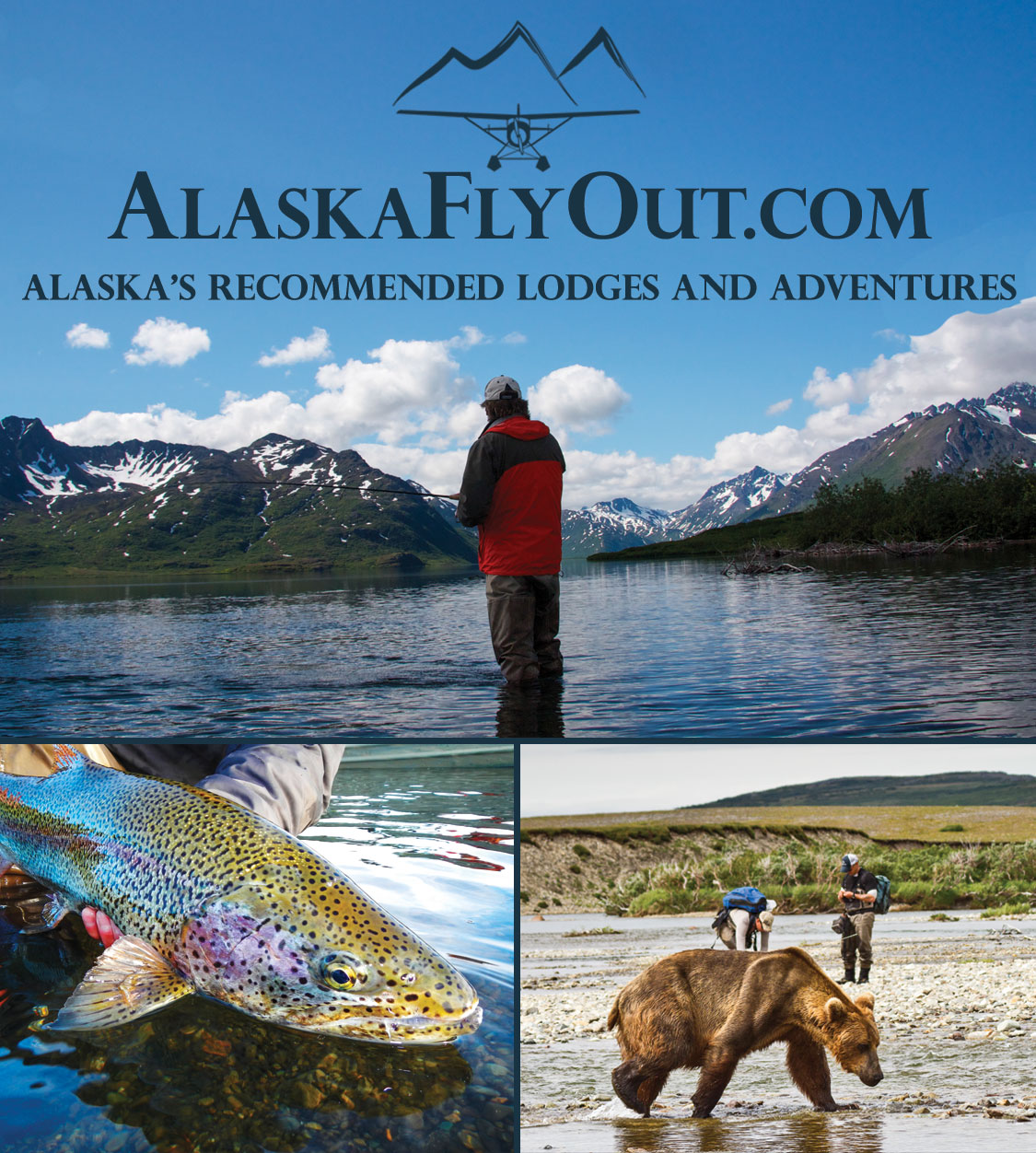 This is the time to book your Alaska fishing trip or adventure for 2013! The best lodges and adventures are filling up fast.

We have information with 35+ Fly Out Lodges, River Lodges, Float Trips, Adventure Operations, Air Taxis, and More. . .

Our booking advice is free! And, every time you book one of our recommended lodges and adventures from AlaskaFlyOut.com we donate 5% of your trip price to conservation efforts in AK. Plus, we'll send you a free fly rod (you choose which weight)!

Contact Us for Free Booking Advice
406.781.7184 -

No video selected.