Unique Offering at Alaska's Bristol Bay Lodge
Theme Party!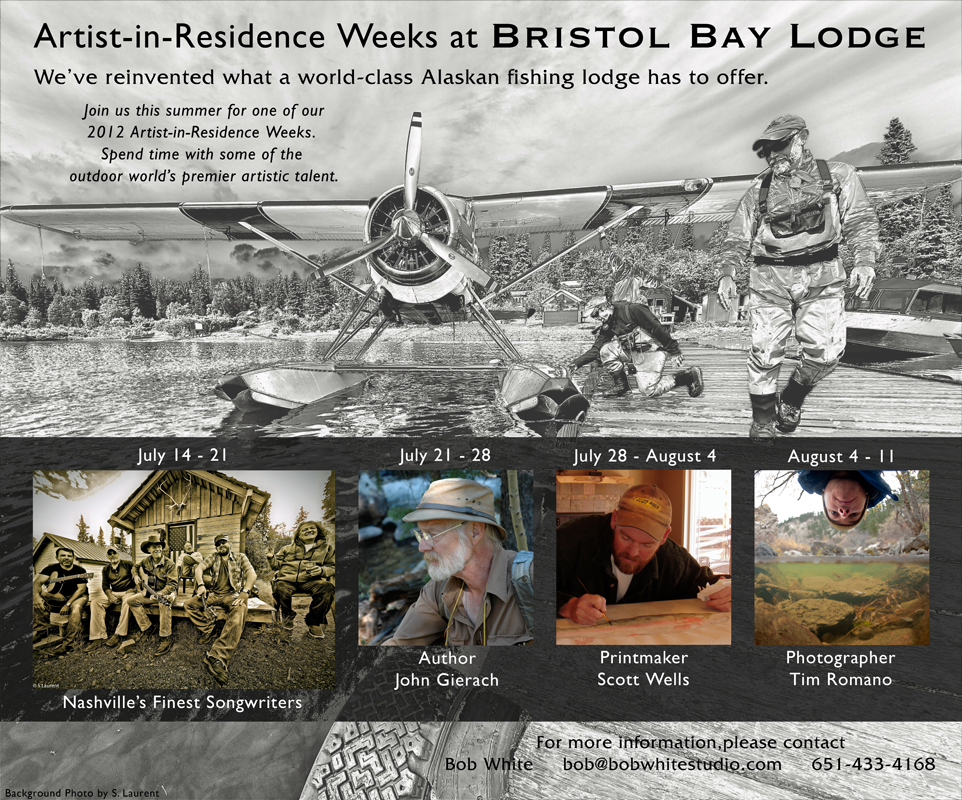 T
he culture around fly fishing has always included music, photography, and good writing.
Bristol Bay Lodge
, in their 40th year of operation, is infusing their Alaska fishing tradition with some of the country's best artists. Four designated weeks will comprise their 2nd annual Artist-in-Residence program.