THE ART OF FLY: ALASKA
When I first saw Bob White's paintings, I was a rookie guide at Tikchik Narrows Lodge and NOT well acquainted with Alaska. After a number of years of guiding in Bristol Bay, I now realize how Bob captures real moments, real experiences. Some of his art can evoke a nostalgia for Alaska that is quite surreal. One look at a few of his painting below, and you'll be digging out your dusty photo albums from your last trip to AK. See more of Bob White's works at www.bobwhitestudio.com.
"Along Beneath Lake Kulik Spires"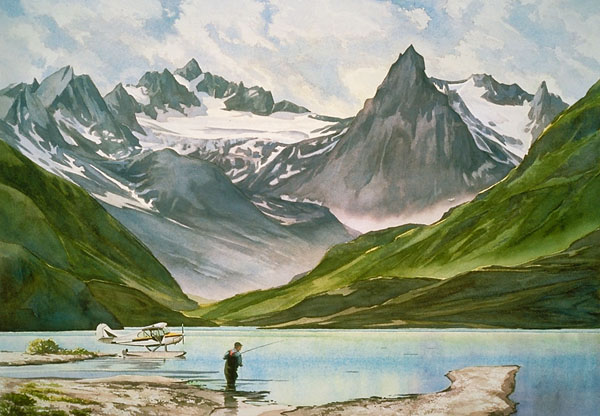 "First casts"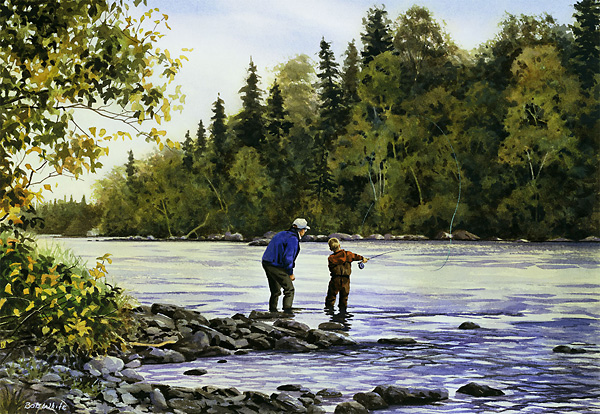 "A warming fire"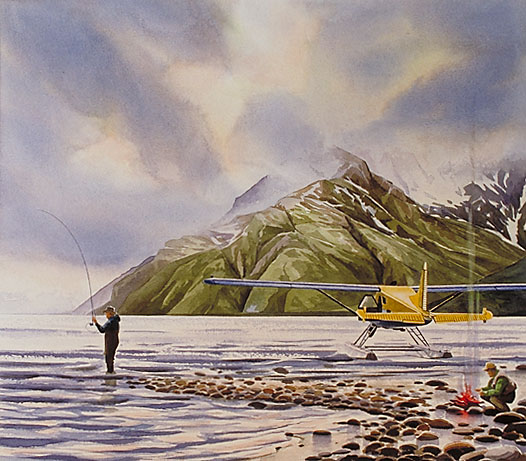 {gallery}BlogContent/March2012/BobWhite/Gallery{/gallery}
Edit