Alaska's Other Peak Season

No video selected.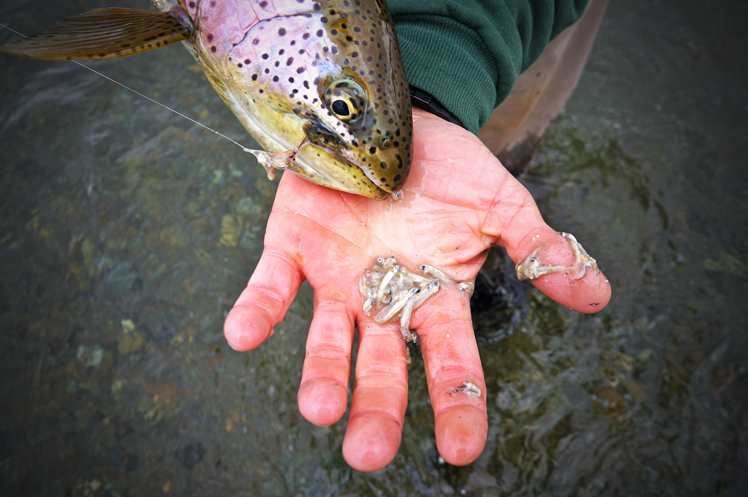 Recently I had a discussion with a good friend of mine, Anthony Carruesco, regarding the unique and exciting fishing that we have each year in Alaska. We both were reminiscing on the springtime baitfish migration, agreeing that it can provide some of the most spectacular fishing for the big red-sides of Alaska.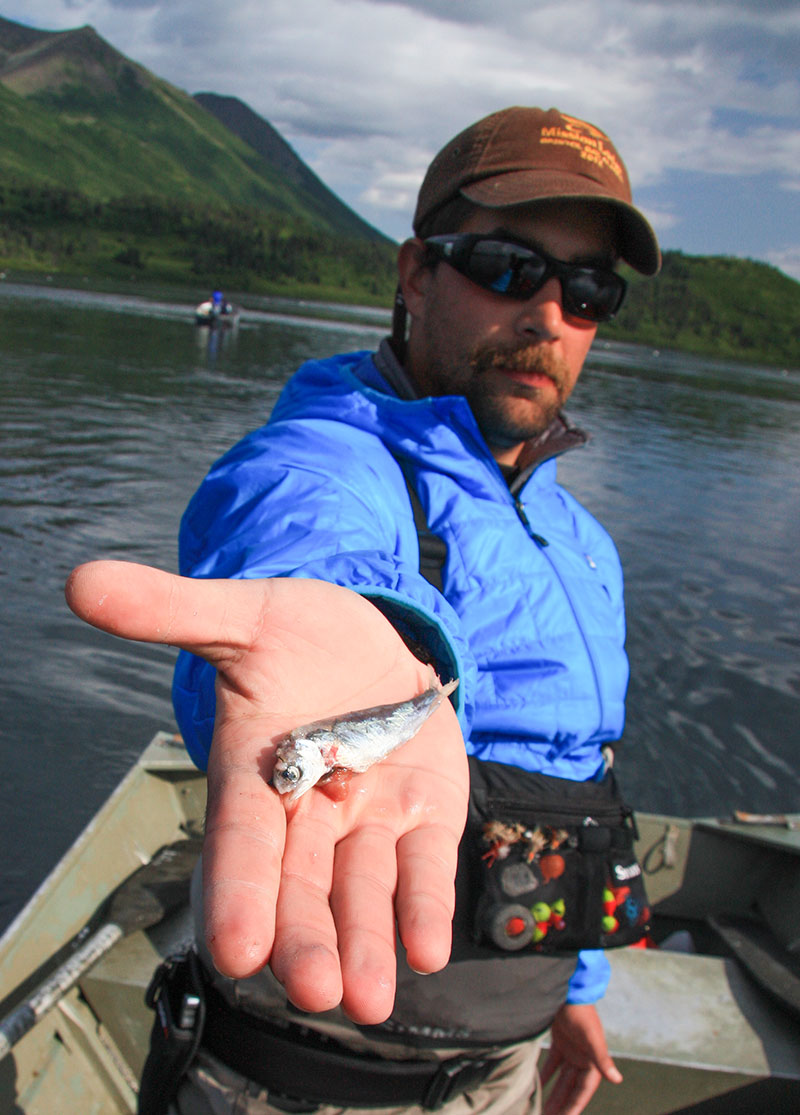 Every river that has a salmon run, will also have a baitfish migration at one time or another. Specifically, river systems with heavy sockeye salmon returns provide some of the greatest near surface streamer fishing found anywhere in the world. As the snow melts, and spring starts to become summer, the fragile aelvin stage salmon begin to take shape. Now considered "fry," they move from their natal hatching grounds towards the lakes where they will grow before migrating to sea.

Not only do the fry stage salmon move during the Alaska spring, but various species of salmon "smolt" also migrate towards their salty feeding grounds, where they will spend a few years growing before returning back to their home water to spawn. Depending on the species, the "smolt" will vary in size and coloration, but in general they are larger than their "fry" cohorts.

Getting your fly hammered by trout that are acting more like a school of saltwater tuna is some of the most exciting trout fishing on the globe. Soft hands need not apply as there are no soft strikes here, every fly gets hammered, nearly pulling the rod out of your hands every single time. At times it can be slow, and patience is a must. But if you are positioned correctly, and the fish gods smile down upon you the way they sometimes do, you are in for the ride of your life.

No video selected.