DEET FREE BUG REPELLENT OPTIONS

No video selected.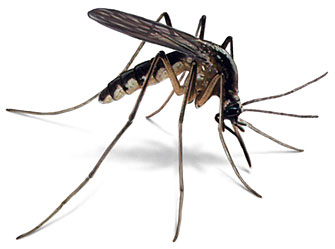 Alaska's larger than life reputation extends to their bird-sized mosquitos that terrorize visiting anglers and adventurers. The truth is, mosquitos and the rest of Alaska's pesky bugs are easily managed. In my experience, the mosquitos are the absolute worst in the open tundra and alder bushes that often line the rivers and streams in remote AK. If you are fishing from a boat on open water, you will probably experience a small breeze (or extreme winds) that will elminate these flying devils. Fishing from shore or wading poses a challenge to avoiding their natural habitat. Many Alaska adventureres, guides, and visiting anglers resort to the chemical DEET (myself included). Sometimes, you need to pull out the heavy artillery. But, it seems that the bug repellent industry is coming out with more natural and less harmful options that are EFFECTIVE. Below you will find 5 non-DEET bug deterrant products for Alaska anglers.

1. Fisherman's Natural Bug Repellant - The 100% Natural Deet-Free spray repels west nile virus mosquitoes, biting flies, gnats, fleas, no see ums and other annoying insects! This non-toxic spray of essential oils will keep the bugs away while you find the fish. It dries non-oily and has a pleasant smell. It's a convenient size to fit in your vest or tackle box.

2. Eco Blends - Made with 100% natural oils, proven effective up to 4 hours, and it is DEET free.

3. Ex-Officio BugsAway® -The BugsAway shirts from Ex-Officio provide long-lasting, effective and convenient insect protection. Permethrin, the active ingredient in Insect Shield®, is invisible, odorless, and tightly bonded to the fabric fibers, and lasts the expected lifetime of the garment (70 washes). It repels mosquitoes (including those carrying West Nile virus and malaria), ticks, ants, flies, chiggers and midges (no-see-ums).

4. Sawyer Permethrin: Odorless Clothing Repellent - Prepare your clothing with bug repellent and then worry about any exposed skin. With Sawyer Permethrin, you get an odorless barrier of insect repellent that is both as effective as DEET and lasts up to six washings.

5. BiteBlocker® Xtreme Sportsman - BiteBlocker®'s proven effective Insect Repellent now in a highly effective waterproof formulation tough enough for extreme environments and safe for the entire family. This Xtreme botanical formula provides protection from bites for up to 8 hours against mosquitoes, black flies and more than 2 hours for ticks.

-

No video selected.