Part 3 of 3

No video selected.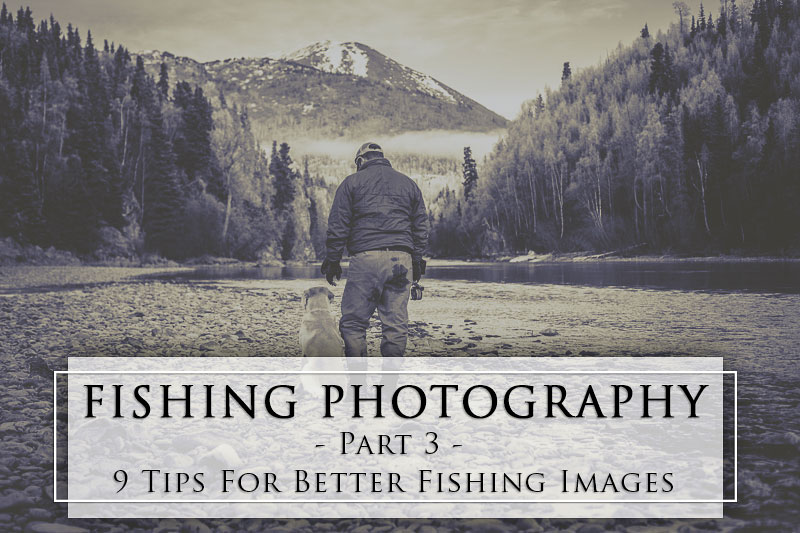 Growing my skills in the field of photography has been a passion of mine for many years now. We fly anglers are so fortunate to be surrounded by such relentless, awe-inspiring beauty. For this reason alone, I like to pick up a camera almost as much as I do the rod. Throughout the years, I have learned a lot and have realized a few common tips that really helped improve my imagery.

Look at the big picture
When searching for that perfect shot, I always make sure to try and capture the scale of where I am fishing. One of my favorite methods in doing so is by stepping way back with telephoto glass, allowing the lens to pull the angler and their surroundings into perspective. It's amazing how background objects like trees or mountains are pulled into the frame, allowing the viewer to grasp the full scope of the environment.

Channel your inner Miss. Cleo
After spending years on the river, anglers begin to almost develop a psychic sense of what a fish is going to do. Most of the time this very unique skill is used to help land a fish more efficiently. Not only is this trait ideal for fishing, but as a photographer this trait can be used to predict special moments throughout the day. Acrobatics, blistering fast runs, and the look of despair on your buddies face when he's been manhandled all have an air of predictability when one is channeling their inner psychic. Make sure you're ready.

All in the details.
Macro photography is yet another way that we can change the way our sport is viewed. Instead of grabbing large scale images, stick to the specifics. Scales, fins, and eyes, all are intricacies that are unique to fishing. Capture the details and give focus to another level of beauty.

Part 2 - Understanding Your Camera's Priority Modes

No video selected.