Katie and I had the opportunity to visit the Royal Coachman Lodge this past June for a full week of fishing and filming. Royal Coachman Lodge is located on the Nuyukuk River inside the Wood-Tikchik State Park - our nation's largest state park. They are an intimately sized Alaska lodge, hosting 10-12 guests per week. They operate a fly out fishing program with two De Havilland beavers, accessing fisheries as far as 200 miles away.
We got to fly out and explore several of their fisheries, including a few in the stunningly beautiful Togiak National Wildlife Refuge. Additionally, Kate and I had a couple days on their homewater - the Nuyukuk River, which produces some very large rainbows each year. The fishing variety throughout the week is fantastic. One day we found ourselves fishing for trophy pike, the next we're fishing for rainbows, char and grayling below the stunning peaks of the Wood River Range. Truly an exceptional all-around Alaska experience.
Apart from blow-your-socks-off fishing, flying, and wildlife viewing, the component that really stood out for us was the closeness and light spirits of the small guide staff, management, and crew working at the Royal Coachman Lodge. It was an intangible that was difficult to put our finger on, but after 7-days of fishing, adventuring and dining with this group - we could see that the fun attitude of the staff was downright infectious. As a whole, you could see they all enjoyed the job, and that trickled down to the our guest experience. RCL has an incredible veteran guide staff, with the rookie having 7 years under his belt. We're looking forward to our next visit to this slice of fishing paradise. Thank you RCL!
Call or email today about a booking at Royal Coachman Lodge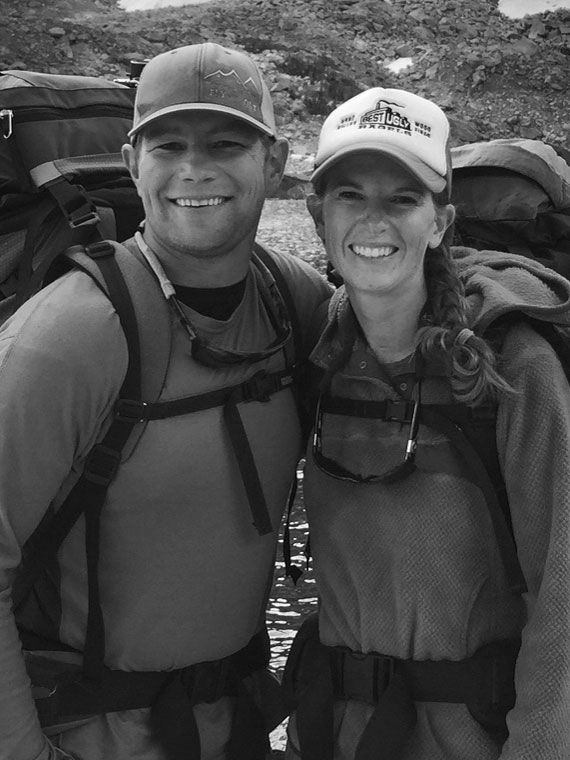 Cory & Katie Luoma own and operate Fly Out Travel, AlaskaFlyOut.com, and Fly Out Media. Our mission at Fly Out is to advance conservation and sustainable tourism in Alaska by actively promoting and unifying reputable Alaska lodges, air services, and other operations providing world-class adventure and service. We take pride in being the best on-the-ground resource for free, honest, and un-biased information for Alaska fishing and adventure travel.