Double Up and Save Bristol Bay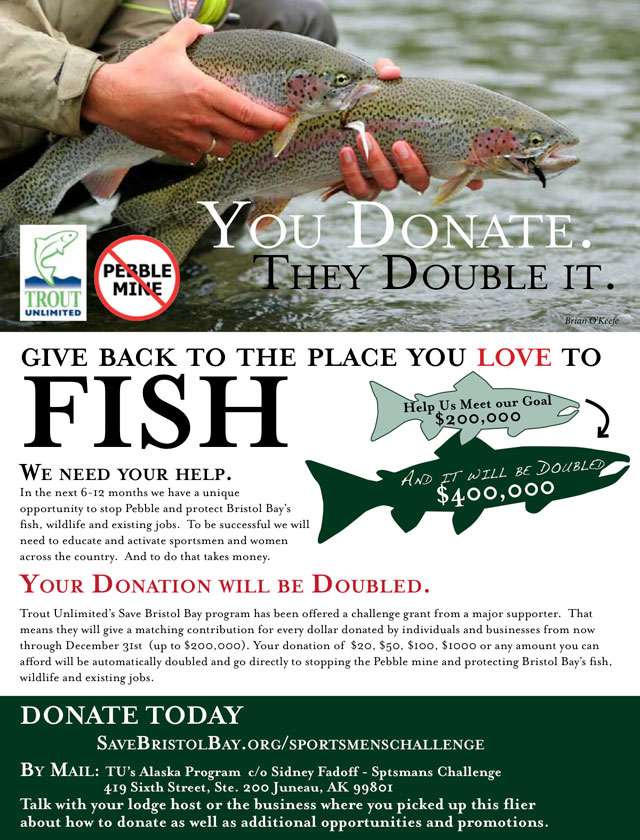 The rivers of Bristol Bay are legendary.

Unfortunately, Bristol Bay's water and fish are currently threatened by development of the proposed Pebble Mine. That's why you've seen an unprecedented group of allies come together to oppose Pebble and ask for special protections for Bristol Bay's fish, wildlife and existing jobs.

We need the fishing and hunting community to speak up for Bristol Bay! More than 500 hunting and fishing businesses and group, tribes, jewelers, 200 chefs and restaurants, and 75 plus commercial fishing organizations have banded together in opposition to Pebble and are actively working to put protections in place for Bristol Bay. This is your chance to help ensure that Bristol Bay's incredible fishing opportunities are around for future generations of sportsmen and women to experience and enjoy.

Click the image above to learn more about donating.

No video selected.