World-Class Fishing And Wine? . . . Yes Please.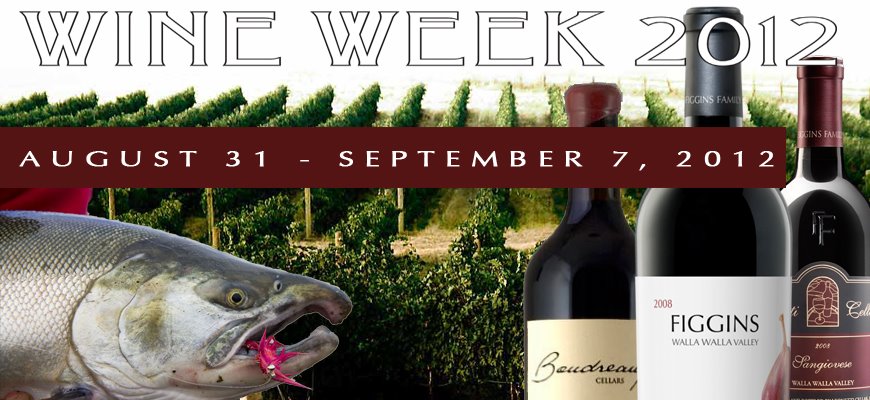 Join two of Washington State's best known flyfishing winemakers for a spectacular week of fishing for silvers and rainbows at one of Fly Out's recommended lodges, Mission Creek Lodge on Lake Aleknagik in the famed Bristol Bay region. Chris Figgins and Rob Newson not only have a passion for making fine wines, but also have shared their love of flyfishing together. Each evening you will enjoy gourmet dinners featuring specialty meats and seafoods, including grass fed beef from Lostine Cattle Company, all perfectly paired with Chris & Rob's premier wines. They will each share with you some of the insights and stories behind each vintage.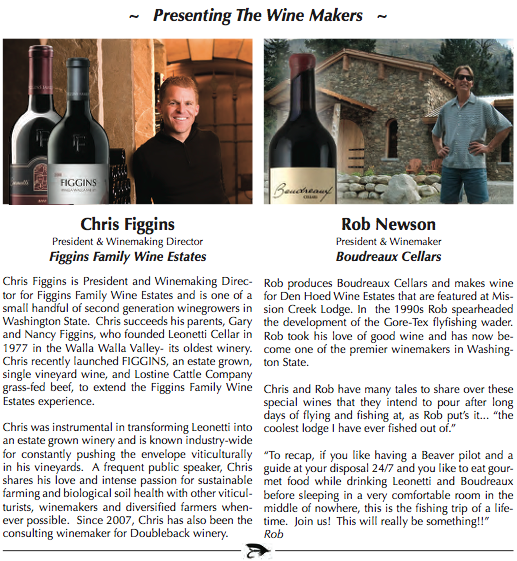 2012 Wine Week Rate
$7500 per per person plus $1500 per person for wine and special pairing menu. Package includes 7 nights, 6 days of fishing, meals, lodging, all fishing equipment including waders and daily guided fly-outs. Click here to learn more about Mission Lodge.

No video selected.