A Taste of the Priceless Culture in Bristol Bay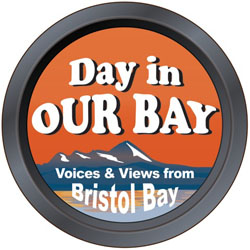 A total of 151 Bristol Bay Native Corp. shareholders requested a free video camera to participate in the project, and video mentors traveled to eleven communities to train people on how to use the cameras. Shareholders were then asked to document their lives and feelings about the land on a single day: Saturday, Oct. 15, 2011. Check out a few of their entries below.

If you live near Anchorage, the "Day in Our Bay" film premieres today (Dec. 2nd) 8 P.M. at the Bear Tooth Theatre as a part of the Anchorage International Film Festival. If you can't make the showing in Alaska, check out their website at dayinourbay.org. For more videos, see their YouTube Channel.

No video selected.