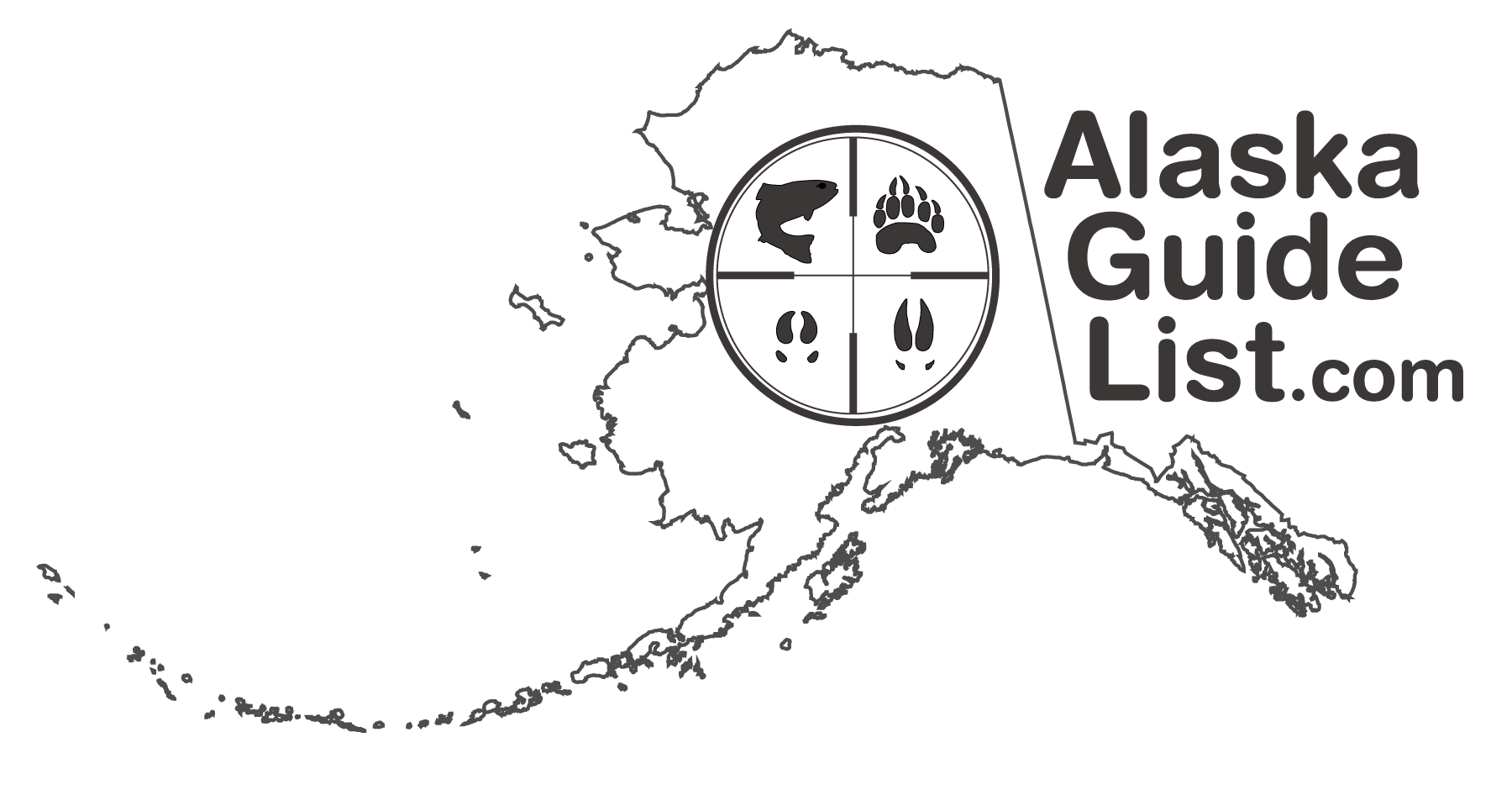 This is the first of many interviews to come from Alaskaguidelist.com that will focus the spotlight on the movers and shakers on the Alaska Guide scene. This month, we discover Cory Luoma, the driving force behind Alaska Fly Out.
I first heard about Alaska Fly Out last June when Cory gave me a heads up on his project. It was an interesting and ambitious concept, I wished Cory the best of luck getting it going, not giving much thought to the idea of it actually coming to fruition.
Now here we are gearing up for the 2012 season and Alaska Fly Out has definitely arrived to the party. Whether you have found the site via social media or word of mouth, it isn't hard to miss. Read on to learn more about the project and it's creator Cory Luoma.
First off Cory, tell us who you are and where you came from?
I was born and raised on the Rocky Mountain Front in central Montana. Naturally, I started fishing, backpacking, and playing outside when I was very young. In college, I became the student director of Gonzaga University's outdoor program working as a multi-sport guide and overall administrator. And, despite getting a bachelor's degree in mechanical engineering, I went on to become a fishing guide at Tikchik Narrows Lodge in Bristol Bay, Alaska.
What sparked the initial idea to create Alaskaflyout.com?
I noticed early on that Alaska fishing and adventure operations had a very poor online presence. Many lodges and outfitters had grossly outdated websites, and there were few consumer reviews or 3rd party information sites about the various options in AK. It was the crux of the Global Financial Crisis that began in 2008, and because of this, many of the reputable lodges and adventures had to start marketing again. We were at the dawn of the social media era, and a lot of new and progressive things were happening in the world of online marketing. With all of this information, I thought it would be a great idea to build a central online resource for Alaska fishing and adventure that was both social and progressive. Thus, AlaskaFlyOut.com was born and launched this past December.
So in a nutshell, what is 'Fly Out'?
Fly Out is an Alaska fishing and adventure community, dedicated to advancing conservation and sustainable tourism by actively promoting and unifying reputable Alaska lodges, air services, and other operations providing world-class adventure and service. In other words, Fly Out is a center piece for getting information on Alaska's best lodges and adventures. The site offers an advanced directory of recommended lodges, air taxis, and other adventures. Each listing is complete with videos, photos, and useful information about trip planning and fishing Alaska. The Fly Out blog provides the latest in lodge specials, reviews, conservation, gear, luxury travel, trip reports, apres-fish, fine dining, and other Alaska news.
In terms of service, what does Alaskaflyout.com provide for the traveling angler?
The site helps the traveling angler cut through the marketing fodder that you find in today's internet wilderness by showcasing the best Alaska has to offer. In addition, AlaskaFlyOut.com is a free resource for comparing different lodges, trip packages, fisheries, and more. We are not a booking agent. Our goal is to provide useful information, and to provide a jumping off point for planning an amazing trip. Once you narrow down your search at AlaskaFlyOut.com, you can email the lodges/operators directly from our site with booking inquiries and other questions.
What value does Alaskaflyout.com offer to lodges, outfitters, and adventure operations in AK? Do you plan to expand outside the 49th?
AlaskaFlyOut.com is a marketing hub for the best fishing and adventure operations in Alaska. With our directory, we provide much more than a stale listing. We promote each member lodge with blog posts, promotions, social media, email marketing, and more. Fly Out actively markets towards a very small niche demographic of Alaska anglers. We base the value of our site on the quality of visitors that we have. You don't just stumble upon AlaskaFlyOut.com, you are already on the search.
For now, Fly Out is focusing on Alaska only. That is our core competency. I don't think we can be the experts for every fishing destination, but we can be the best resource for Alaska.
How do you see Fly Out evolving as you go forward with this project?
I can't reveal everything, but Fly Out is moving toward providing both consumer reviews and reviews conducted by the Fly Out team. Reviews are a valuable resource for prospective anglers and adventurers. Also, as a marketing company, we are going to be doing a lot of our own media and creative story telling for various lodges and outfitters. This helps us paint the picture of these amazing experiences in Alaska.
Can individual guides get involved on AlaskaFlyOut.com? How about Specialty Retailers?
We currently have an awesome team of guide ambassadors, and we are always looking for guides and industry professionals to help AlaskaFlyOut.com become a better resource. Any Alaska guide; past or present can contact me at to find out how to get involved (there are incentives). We are developing a recommended list of fly shops and specialty retailers for the site very soon. In addition to this, Fly Out is also developing sponsorship options for select product manufacturers, retailers, etc.
I see you are offering a 5% donation.....can you take a minute and chat this up?
As a part of our commitment to conservation, Fly Out currently donates 5% of the trip price on all packages booked through AlaskaFlyOut.com to conservation organizations like Trout Unlimited, Sportsman's Alliance for Alaska, and more. Although we are not a travel agent, we are trying to connect new anglers with the best lodges in Alaska. Consider us a matchmaker! Meanwhile, it is our overall mission to promote sustainable tourism and help conserve the beautiful places where we love to recreate. We are currently doing a nation-wide promotion with TU's Save Bristol Bay campaign to help generate new bookings and spread awareness about the dangers of the proposed Pebble Mine.
How can prospective Lodges or guide services get in touch with you?
Any reputable lodge, guide service, or adventure operator that would like to be considered for a listing on AlaskaFlyOut.com can contact me at .
Thanks Cory for taking the time to shed some light on your new adventure. I know that I have a much better understanding on where you are coming from and where you are headed. Your marketing thus far has been fantastic, good luck this season.
J.J. Pilgreen, Upstream Marketing
Alaskaguidelist.com
http://www.facebook.com/Alaskaguidelist
http://www.facebook.com/UpstreamMarketingAlaska