ABOUT Fly Out Travel
We are Fly Out Travel, a fly fishing and adventure travel company specializing in Alaska and other select destinations around the globe. We have spent over 15 years working in the Alaska lodge and travel business. Through relationships and extensive "boots on the ground" research, we have established ourselves as the foremost travel experts for fly fishing lodges and high-end adventure in Alaska.
There is no charge for using our booking services, as you will pay the same as if you booked direct. Our only goal is that we help you find the perfect trip itinerary per your interests. Our "Alaska-focus" and boutique style allows for a level of personal service to our clients that larger travel companies cannot match. We are committed to providing honest and un-biased travel advice, with the best and most comprehensive selection of lodges and adventures in the industry.
Our core beliefs guide our business. Passion, integrity, and a commitment to the environment are woven into everything we do at Fly Out Travel. When all else fails, we think of others first.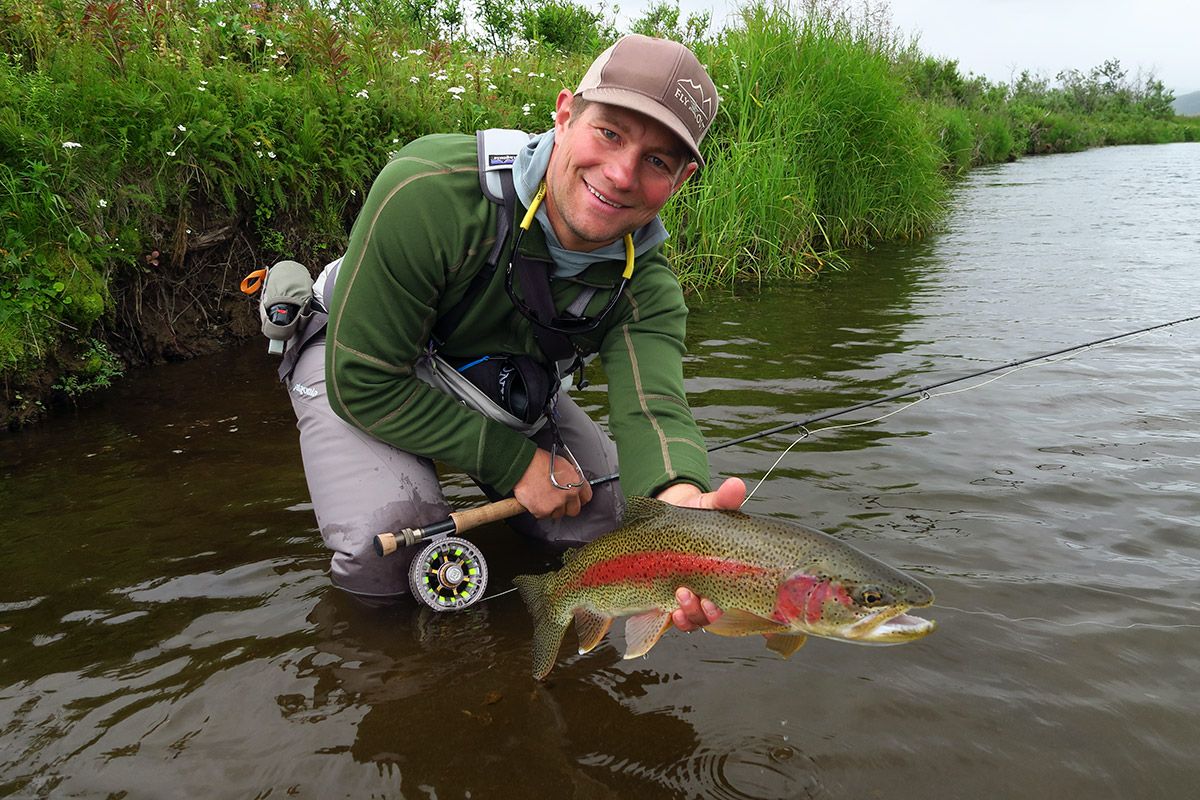 Cory Luoma
Cory dreamed up Fly Out Travel more than 10 years ago while weathered in at a remote Alaska tent camp. His wild idea was hatched in the wild, and a lifelong passion for the outdoors and wilderness inspired him to share these experiences with others. Cory's attention to detail and depth of knowledge for Alaska's many lodges and adventure options has defined our success in the travel industry.
Cory has a BS in Mechanical Engineering from Gonzaga University. He is also an accomplished filmmaker and marketing consultant in the outdoor industry.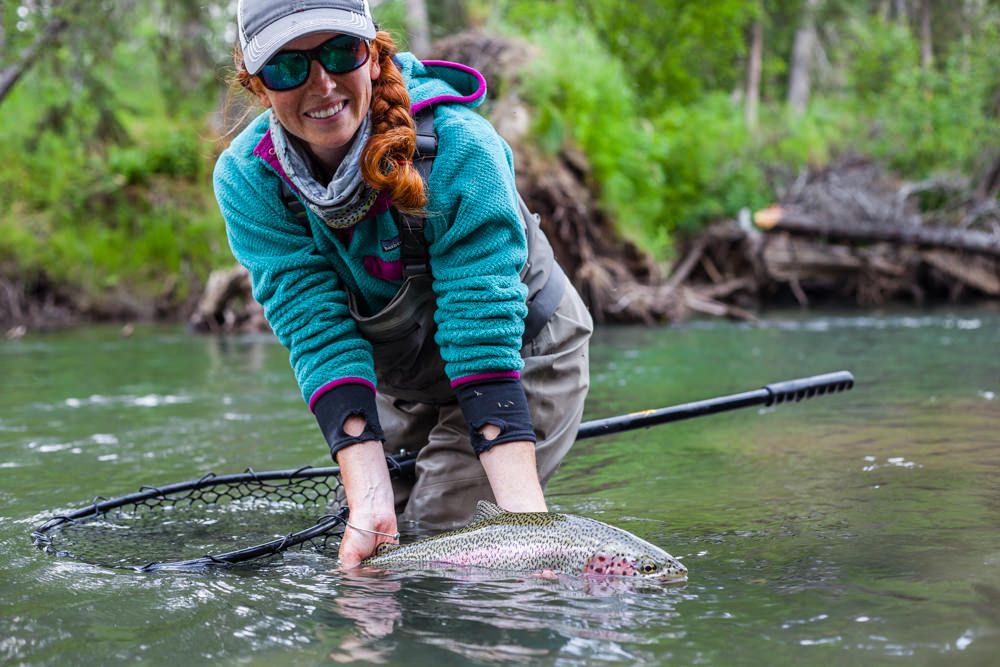 Katie Luoma
Katie joined Fly Out Travel as an owner in 2013. She is an experienced international travel guide, wine sommelier, and fly fisher. Katie has a knack for connecting with people. Her charm and "fiery" personality are a pleasure for our clients and colleagues alike.
Katie has a BS in Anthropology from the University of Oregon. She also works in marketing and filmmaking.
What we do
Fly Out Travel takes the guesswork out of planning a trip to Alaska. We provide first-hand, honest and un-biased travel information with one goal in mind – find the best trip for you. A great trip doesn't happen by accident. We tell you when, where, and how to travel in Alaska. We offer insider information and personalized service to find the best trip for you. And, there's never any charge for our services.
• Develop detailed travel itineraries and trip options per your specific interests. Tell us what you're looking for, and we'll send you relevant options at no cost to you.
• Ensure 100% trip preparedness through gear lists, travel arrangements, trip insurance, destination advice and more.
• Offer personalized assistance before, during, and after your trip.