Taking Kids Fishing
The 49th state is the perfect place to instill a lifetime of outdoor passions.
A while back I was introduced to a video called "My First Fish." While not specifically filmed in Alaska, this video perfectly captures the excitement of introducing a child to fly fishing. Of all my years guiding anglers in Alaska, there are a select number of memories that I can relive by just closing my eyes. A few of them are about very large trout and steelhead, a few are of the epic battles that ensued, but many of them are simply memories of days spent fishing with kids. Fathers and sons, mothers and daughters, uncles and nephews, and all the combinations in between are among the most vivid fishing memories etched into my brain.
Alaska is a wild and beautiful place filled with mountains, glaciers, salmon, and bears. This translates into being the perfect location for exposing your kids to the excitement of being outdoors. It will instill a lifetime passion in fishing and create personal bonds that will last forever. Do your kids a favor. Bring them up to one of the last "wild" places we have left and take them fishing. You will never regret it.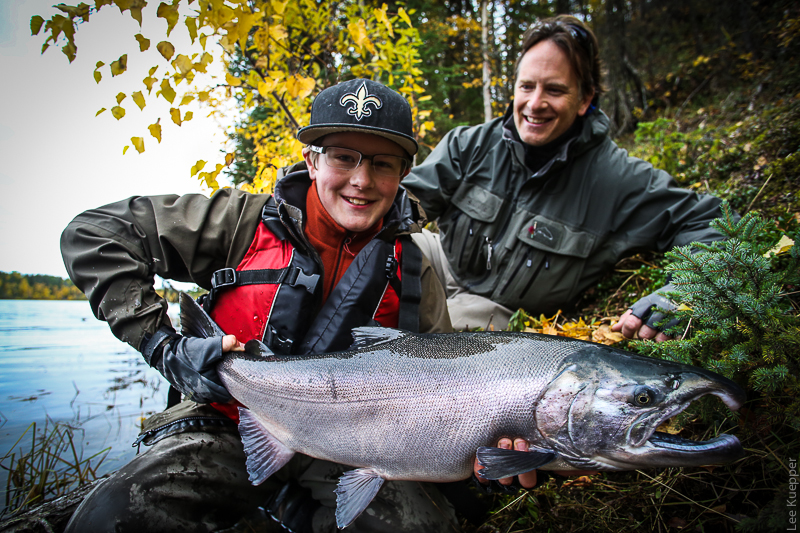 ---
Lee Kuepper is professional guide now calling the Kenai River home. He is a co-owner of Alaska's Angling Addiction, chasing the Kenai's monster kings and fabled trout on a regular basis. He is also a member of Loop USA's prostaff and a Certified Fly Casting Instructor through the FFF.