Alaska Salmonstock 2012
Support Wild Alaskan Salmon Thru Art & Music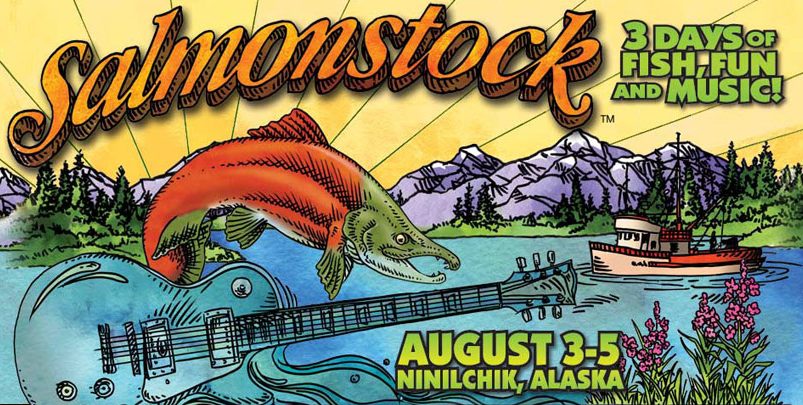 The 2nd annual Salmonstock is set to kick off August 3rd - 5th this summer. Supported by many of our conservation partners including the Renewable Resources Coalition, this event is a one-of-a-kind celebration of wild fish, art, music, and all things Alaska.
From the organizers at the festival, "Salmonstock is a celebration of fish and music, and the people who depend harmoniously upon them. It's also about the power we have in protecting our resources and our livelihoods. More than just three days of celebrating what we have, it is an event that offers every attendee the tools needed to help preserve it. We invite anyone who loves Alaska, our salmon, and great music, to spend the weekend with us, to show the world why we are so passionate about our salmon and what we can do to ensure another millennia of great fishing."
Check out more from their website at http://www.salmonstock.org/. And, if you haven't seen the lineup, check it out:
Leftover Salmon
Ozomatli
Robert Randolph & the Family Band
Todd Snider
Greensky Bluegrass
Great American Taxi
Clinton Fearon
Jim Page
Tim Easton
Si Kahn
The Whipsaws
And More. . .
It'll be Euphoria